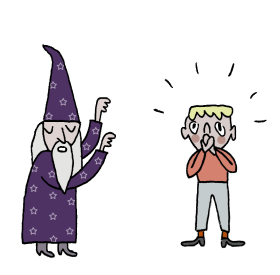 Willkommen bei CM Murray LLP
CM Murray LLP ist eine auf das englische Arbeitsrecht spezialisierte Kanzlei. Wir beraten englische, europäische und multinationale Unternehmen. Daneben zählen Führungskräfte, Kanzleien und Partner zu unseren Mandanten.
Im Vordergrund jeder Beratung stehen für uns die Interessen unserer Mandanten. Wir bieten arbeitsrechtlichen Rat, der pragmatisch und speziell auf die Ansprüche unserer Mandanten zugeschnitten ist. Unser Ziel ist es, insbesondere praktische und wirtschaftlich vernünftige Lösungen für unsere Mandanten zu finden. Die Beratung erfolgt stets auf höchstem fachlichen Niveau.
Bettina Bender ist Partnerin bei CM Murray LLP und auf Arbeitsrecht und Partnership law spezialisiert . Sie ist zweisprachig (Deutsch und Englisch) und berät seit mehreren Jahren deutsche Unternehmen mit Niederlassungen in England in deutscher Sprache. Zu ihren Mandanten gehören englische, europäische und multinationale Unternehmen sowie Kanzleien aus den USA und England.
Chambers & Partners (Arbeitsrecht): Bettina Bender ist dafür anerkannt `für ihre Mandanten fantastische Ergebnisse zu erzielen´ sowie `Pragmatismus´ und `wirtschaftliches Denken´ in ihre Beratung einflieβen zu lassen. Bettina gilt als eine der führenden Persönlichkeiten in der Beratung von Arbeitgebern und Führungskräften.
RECENT MATTERS
Bettina Bender advised a German headquartered global footwear manufacturer on the contractual terms for a new UK Managing Director in the context of the Company setting  up new operations in the UK.
Bettina Bender defended a financial services client headquartered in Germany in relation to a complex multi-country employee whistleblowing claim, and helped the employer reach a confidential agreed settlement on favourable terms.
Bettina Bender advised 3 Germany-based equity partners of a Global services firm in respect of their proposed exit from the UK LLP  of which they were Members, following the firm's merger with another entity.
Bettina Bender advised this German based market leading aerosol technology company on the termination of employment of their UK based MD, ensuring minimum disruption to the running of the business.
Bettina Bender advised the German CEO of a global services group on his move from Germany to the group's UK entity and on his UK contractual terms.
Bettina Bender advised this German based leading flight case fittings and audio and LED lighting solution technology company on the redundancy of one of its UK based long serving employees.