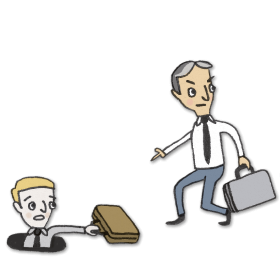 We have a particular reputation for advising on partner team moves including the risks, options and how such matters are typically handled and resolved in practice.
We have extensive experience in defending partners involved in team moves both in the High Court and in arbitration proceedings, and also in cross-border litigation involving a number of overseas jurisdictions.
Partner team moves carry a considerable level of risk both for the individuals involved and also potentially for the hiring firm. It is important that any partner who is considering a team move seeks independent advice which focuses on their rights, obligations, potential liabilities and options.
Contact Clare Murray  or David Fisher for more information.
RECENT MATTERS
David Fisher advised a departing partner who was being threatened with injunction proceedings in the High Court to enforce extremely onerous restrictive covenants against him.
Represented an equity partner in arbitration proceedings relating to the enforceability of team move restrictive covenants.
David Fisher and Clare Murray represented a team of law firm partners who transferred their practice area to a leading competitor, including in threatened litigation and in advising on related TUPE issues affecting employees within the team.
Clare Murray and David Fisher represented a Eastern Europe based partner team governed by English law partnership terms, in cross-border litigation arising from their team move.