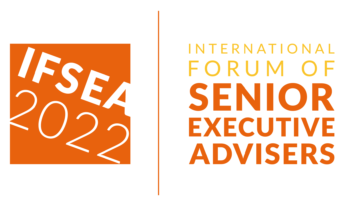 The 3rd IFSEA International Conference on Risk, Reward and Reputation Management Issues for Senior Executives & Founders was held on 14 June 2022 at Saddlers' Hall in London. This unique one-day international event brought together business leaders and expert advisers to discuss workplace risk, reward, and reputational issues commonly faced by international Senior Executives and Founders, and to network with peers from around the world.
This conference is sponsored by Innangard Executives, an international employment law alliance specialising in advising Senior Executives and Founders.
View photos from the conference and listen to follow up podcast recordings here.
Conference Programme
Download the Full Conference Programme here
Welcome Evening Drinks Reception: Monday, 13 June 2022, 6.00 pm – 8.30 pm onwards
One-Day Conference: Tuesday, 14 June 2022, 9.00 am – 5.30 pm
with closing drinks 5.30 pm – 7.30 pm
Venue: Saddlers' Hall, 40 Gutter Lane, London EC2V 6BR
Conference Panel Programme Sessions:
8.00 am – 8.50 am: Registration and Breakfast
8.50 am – 9.00 am: Welcome Address
9.00 am – 10.00 am: Opening Plenary Session: You're Cancelled! – Are Senior Executives and Founders properly equipped to respond to generational changes in expectations and cultural norms in the evolving workplace, and how can they best drive inter-generational understanding and collaboration?

10.00 am – 11.00 am: Breakout Sessions:
Breakout Session 1: Driving Diversity on Boards around the World – transparency, progress and shareholder engagement, and gender, ethnicity and wider Diversity and Inclusion in corporate boards.
Breakout Session 2: Ethical Issues for GCs and other In-house Counsel Facing Issues of Potential Corporate Wrongdoing – dealing with potential conflicts of interest and professional conduct duties as in-house legal advisers to a business accused of wrongdoing. And what if the in-house counsel is the whistleblower – what protections are available and what steps should they take?
11.00 am – 11.30 am: Coffee Break
11.30 am – 12.30 pm: Breakout Sessions:
Breakout Session 3: Equity Promises for Senior Executives – understanding and protecting equity offers for executives on the move to start-ups and growth companies.
Breakout Session 4: Senior Executives, Sexual Harassment and NDAs – how far have we come and what changes are ahead to drive transparency, accountability and prevention of sexual harassment in the workplace?
12.30 pm – 1.30 pm: Lunch
1.30 pm – 2.30 pm: Breakout Sessions:
Breakout Session 5: Founder Breakups – Navigating a Business Divorce between Co-Founders – balancing the legal, commercial, reputational and often deeply emotional aspects of a co-founder breakup.
Breakout Session 6: Neurodiversity and Senior Executives – what benefits can neurodiverse individuals bring to corporate boards and why should leaders speak out about Neurodiversity?
2.30 pm – 3.30 pm: Breakout Sessions:
Breakout Session 7: Cross-Border Executive Investigations – risks, strategies and reputation management for executives involved in high-profile, cross-border matters involving fraud, bribery and other alleged wrongdoing.
Breakout Session 8: The Impact of Climate Change on Directors, Senior Executives and Founders – the duties, risks and reputational issues for business leaders, and the role of executive reward in driving effective corporate engagement in climate change initiatives.
3.30 pm – 4.00 pm: Coffee Break
4.00 pm – 5.30 pm: Mock Hearing – International Senior Executive Restrictive Covenant and Confidential Information Litigation – a mock hearing across jurisdictions, wrangling with the restrictive covenant and confidential information issues for senior executives and founders in a globally hybrid-working world.
5.30 pm – 7.30 pm: Closing drinks
This event is open to:
• Senior Executives and Founders
• International employment law, equity and incentive specialists
• Immigration lawyers and international executive mobility specialists
• International regulatory and criminal law specialists
• International family law specialists
• Private wealth and tax specialists
• Reputation management lawyers
• HR professionals
• Senior recruitment specialists
• Executive coaches
• PR advisers to Senior Executives and Founders worldwide
Watch video recordings of all sessions at the second IFSEA Conference on Risk, Reward and Reputation Management Issues for Senior Executives & Founders, held virtually from Tuesday, 2 February – Tuesday, 16 March 2021 here.