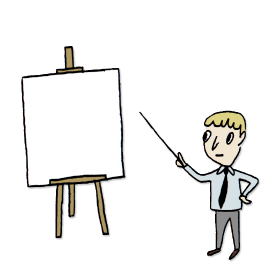 At CM Murray LLP, we understand that GCs and business leaders face a myriad of complex legal issues within their organisations. We have developed a series of cutting-edge online tools, tailored to assist professionals in navigating these challenges effectively.
Our commitment to simplifying legal complexities, enhancing compliance, and providing valuable insights has led to the creation of these free and interactive tools, designed to empower you with initial results based on the specific information you provide about your unique circumstances.
Browse our suite of online tools:
CheckYourLLPAgreement
In today's evolving landscape, ensuring your LLP Agreement is robust, aligned with best practice and agile is paramount. Whether you're looking to mirror your firm's present governance and structure, foster efficient decision-making, benchmark against market practices, or safeguard your firm's goodwill and reputation during tumultuous times, our CheckYourLLPAgreement tool is tailored to offer insights and clarity on all of these fronts.
Dive into an intuitive, multiple-choice questionnaire which takes 5-10 minutes to complete. In return, you will obtain feedback through a transparent traffic light system, pinpointing areas warranting attention and refinement. Your privacy is paramount and the tool does not require you to provide any identifying details and we do not receive or retain any of the data entered into the tool. Access the tool here.
CheckYourLegalPrivilege
Navigating the intricacies of English legal privilege is crucial for US and UK GCs, in-house counsel, and private practice lawyers. With our CheckYourLegalPrivilege tool, you can now easily determine whether a document or communication is likely to be legally privileged or susceptible to disclosure in litigation. This tool provides you with clarity and peace of mind, ensuring your confidential and privileged information remains protected.
Follow the guided prompts to input the relevant information about your specific circumstances. You will then be provided with a preliminary result and initial guidance on how to safeguard your privileged communications. Access the tool here.
CheckYourNDA
In today's fast-paced business environment, it is more important than ever to ensure your non-disclosure or confidentiality agreements (NDAs) are not only legally sound but also aligned with best practice. The development of our CheckYourNDA tool comes following a number of high-profile scandals involving the alleged misuse of NDAs during the #MeTooMovement, including the Harvey Weinstein affair and the Presidents Club charity dinner.
Answer a series of questions related to the NDA you are reviewing or signing. Upon completion, you will receive a preliminary traffic-light risk report, complete with expert guidance on potential risks and practical next steps. Access the tool here.
For more information or to discuss your specific needs further, please do not hesitate to contact us.
Disclaimer: NB Whilst every care has been taken to ensure the accuracy of the information contained in these online tools, the information is intended as guidance only and it is not intended to apply to specific circumstances. The content does not, therefore, constitute legal advice and should not be relied upon as such. Further, we cannot guarantee that the law has not changed since the time of publication and the user is cautioned accordingly.