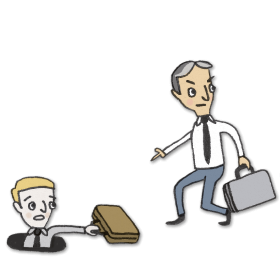 We advise many firms in the professional services sector – particularly US and UK law, accountancy and patent & trade mark agents firms.  We advise such firms on their full range of employment and partnership law matters, including performance and conduct issues, maternity and family friendly rights,  discrimination issues, and handling exits.
We also have a leading reputation for acting for equity partners personally in professional services firms, particularly on partner exits, restrictive covenants, team moves and discrimination and whistleblowing issues.
We are founder members of the Professional Practices Alliance, a unique collaboration of leading independent firms advising professional services firms on partnership law, structuring, tax, accounting, HR and regulatory issues.
Contact Clare Murray for more information.
RECENT MATTERS
Clare Murray and David Fisher represented, in cross-border litigation, the partners leading a team move of 30 professionals based in Eastern Europe,where those partners were subject to English law partnership terms and restrictive covenants.
The Firm provide employment law advice to a number of London based law firms on a range of HR and employment law issues.
Clare Murray advised a US law firm on the performance management of a group of UK partners.
Clare Murray advised a professional services firm on the exit of a senior equity partner who sought to lead a team move from the firm.
The Firm provided legal and tactical advice to a female equity partner of an international law firm in relation to potential discrimination claims and her negotiated exit.
David Fisher advised a group of partners on the TUPE and restrictive covenant issues arising from a law firm's acquisition following a partner team move.
Clare Murray advised 145 fixed share members in the UK collectively on proposed changes in their status and to their partnership terms.