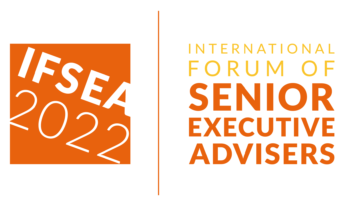 The 3rd IFSEA International Conference on Risk, Reward and Reputation Management Issues for Senior Executives & Founders was held on 14 June 2022 at Saddlers' Hall in London.
Sponsored by Innangard Executives, an international employment law alliance specialising in advising Senior Executives and Founders, this unique one-day international event brought together business leaders and expert advisers to discuss workplace risk, reward, and reputational issues commonly faced by international Senior Executives and Founders, and to network with peers from around the world.
A huge thank you to everyone who came and participated. Please see below a selection of photos from the day.
Download a copy of the full IFSEA Conference 2022 programme here.
IFSEA Conference follow up podcasts:
You're Cancelled! – Generational Changes in Workplace Expectations & Cultural Norms
Ethical, Regulatory and Whistleblowing Issues for General Counsel and In-House Lawyers
Cross-Border Executive Investigations – – risks, strategies and reputation management for executives involved in high profile, cross-border matters involving fraud, bribery and other alleged wrongdoing
Join the Conversation:
IFSEA operates through International Forum of Senior Executive Advisers Limited (a limited liability company registered in England and Wales with registered number 12489182).
The registered office of International Forum of Senior Executive Advisers Limited is at First Floor, 36-38 Cornhill, London, England, EC3V 3NG. International Forum of Senior Executive Advisers Limited is a subsidiary of CM Murray LLP and is not authorised and regulated by the Solicitors Regulation Authority.