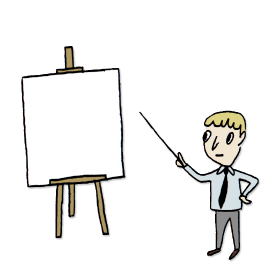 Regulatory Law Advice and Professional Discipline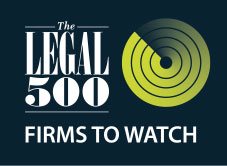 CM Murray LLP has been ranked as a 'Firm to Watch' by Legal 500 UK 2023 for professional discipline.
We advise both organisations and individuals who are the subject of regulatory investigations, with a particular emphasis on SRA investigations into solicitors, legal professionals and law firms.
We advise on issues which commonly arise in such investigations, including the application of legal professional privilege, the obligation to co-operate with the regulator and respond to requests to attend interviews and/or produce documents, and in the negotiation of regulatory settlement agreements.
We also have experience in advising individuals and law firms who are either subject to or conducting internal investigations into alleged misconduct, as to whether and when an obligation to self-report the matter to the SRA has arisen under the relevant Codes of Conduct.
We appreciate that regulatory investigations can be highly stressful, time-consuming and intrusive for both firms and individuals, and we take a calm, discrete and methodical approach to matters.
Our ability to provide regulatory advice enables us to take a multi-disciplinary approach to investigations that can occur in an employment and regulatory context, and complements the existing service we provide to our senior executive, partnership and LLP clients.
Our regulatory practice is led by Partner Andrew Pavlovic, who is recognised as a 'Next Generation Partner' by Legal 500 UK 2023 for professional discipline. The Legal 500 2022 notes that Andrew 'understands that litigation and investigations can have a huge impact on mental health, so he is always cautious in how he communicates with clients'.
RECENT MATTERS
Andrew Pavlovic's recent experience includes the following:
Advising an individual subject to a regulatory investigation, and negotiating a regulatory settlement agreement in which the detail of the allegations made against them were kept confidential in light of the individual's medical condition.
Advising an individual subject to an internal investigation into alleged misconduct as to the obligation to self-report and the content of that report.
Acting for a law firm pursuant to a general retainer and advising on issues such as whether proposed retainers complied with the relevant Damages Based/Conditional Fee Agreement Regulations; the circumstances in which a lien over files could be exercised and the obligation to disclose documents to a former client's trustee in bankruptcy.
Acting for the SRA in lengthy and substantial proceedings before the Solicitors Disciplinary Tribunal and subsequent appeals of the Tribunal's decisions to the High Court, and conducting advocacy at Tribunal Case Management Hearings.
Acting for the SRA in contested interventions into law firms and/or legal practices.
Acting for the SRA in cases where injunctions have been obtained to facilitate the intervention process and/or compel the production of documents.