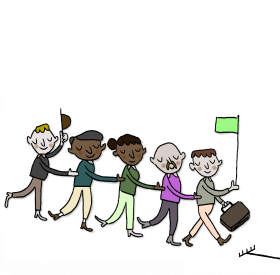 Acquiring a business with UK employees
ACQUIRING A BUSINESS WITH UK EMPLOYEES
We specialise in providing expert advice and guidance on the issues to be considered when acquiring a business with UK employees.
We regularly undertake general employment and HR advisory work in relation to business restructurings, mergers, acquisitions and transfers under the Transfer of Undertakings (Protection of Employment) Regulations 2006 ('TUPE') for our clients headquartered overseas.
We give expert advice on the complex TUPE issues that can arise, including in relation to insolvency provisions and the question of whether particular employees are covered by the Regulations.
Contact David Fisher for more information.
RECENT MATTERS
David Fisher assisted a US law firm whose US based client was considering the purchase in a pre-pack arrangement of a business in the UK which was in administration involving complex TUPE issues, including the insolvency provisions of the TUPE Regulations and the question of whether particular employees were assigned to the undertaking.
Clare Murray and David Fisher advised on the TUPE implications of the acquisition by a UK law firm of an entire practice area from another firm following a partner team move.
David Fisher advised a global pharmaceutical company on its numerous mergers and other business acquisitions, outsourcing arrangements, and business restructurings.