Merrill April is a Partner specialising in employment and partnership law.
Merrill has developed an international employment law practice which covers both contentious and non-contentious matters and has an excellent reputation for advising both senior executives and employers across a diverse client base, spanning key sectors such as financial services and technology, and including both listed and private companies.
Merrill advises UK PLCs on hires and departures at board level, and on contractual and other issues that arise throughout the employment relationship, including in relation to whistleblowing and data protection. Merrill has worked with a number of established private and growth companies to set up their employment and HR structures to support their businesses, working closely with HR consultants and in-house HR teams, finance directors and general counsel to achieve this objective. Merrill is experienced in conducting workplace investigations and in advising investigators, supporting them on common issues that arise including as regards the terms of reference, privilege and data protection matters.
Merrill's litigator background underpins her knowledge and strategic approach in negotiations and allows her to represent clients in the High Court and in tribunal cases, including advising both employers and senior executives on contentious workplace disputes, high value severance negotiations and managing exits smoothly, and in complex partnership disputes. She has significant experience advising on partner discrimination claims, including for disability, sexual orientation discrimination and age discrimination in the context of retirement. She regularly advises partners on moves between professional accountancy and hedge fund businesses, including the enforcement of garden leave and restrictive covenants.
Merrill is the firm's lead Partner for international employment law alliance, Innangard.
Merrill was admitted as a solicitor in England and Wales in September 1987.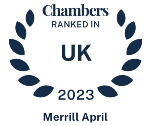 Chambers and Partners UK 2023 ranked Merrill in Band 5 for Employment (Employers) for her work advising employers, "Merrill has a keen eye and has the ability to identify issues quickly. She has the ability to impart information in a way that is accessible for me as a non-lawyer." She is recognised as "Extremely responsive and knowledgeable and also appreciates the reputational and personal issues as well as the legal ones."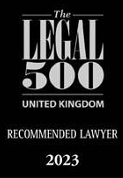 Legal 500 UK 2023 recommends Merrill as a "Key Lawyer" for Partnership. "Merrill April – thoughtful, considerate professional. A master tactician, she is calm, cool and collected. And for those reasons she's a real force to contend with."
Merrill is also recommended as a "Key Lawyer" for both Employment (Employer) and Employment (Senior Executive). "Merrill April gave detailed and practical advice on a complex area of law and a sensitive personnel issue, but also astute of reputational issues."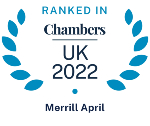 Chambers and Partners UK 2022 and Chambers Global 2022 ranked Merrill in Band 5 for Employment (Employer) and named her a "Notable Practitioner" for both her Employment (Employer) and Employment (Senior Executive) expertise. She is "…noted for her work advising employers, with expertise handling matters including senior-level departures and day-to-day HR matters. She provides clarity on complicated issues, she is an astute tactician, she is calm, she has a grasp of details and she displays empathy for her clients."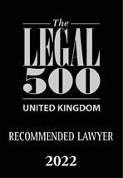 In Legal 500 UK 2022, Merrill is recommended as a "Key Lawyer" for Partnership. "'Merrill April is another partner and leader who sets a fine example of excellence in her own approach and in her mentoring of junior members of staff. Merrill's experience and legal knowledge is invaluable."
She is recommended as a "Key Lawyer" for Employment (Senior Executives) and Employment (Employers). "Both Merrill April and Louise O'Connor were available, reactive and supportive throughout the work. They were a good source of advice and direction throughout my negotiations."
Merrill is recommended as a "Key Lawyer" for both Employment (Employer) and Employment (Senior Executive) by Legal 500 UK 2021 and is ranked in Band 5 for Employment (Employer) by Chambers and Partners UK 2021. She is noted "for her work advising employers, with expertise handling matters including senior-level departures and day-to-day HR matters. She is also experienced assisting senior executives in their employment matters."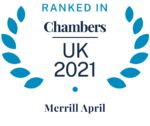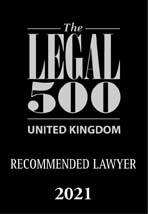 REPUTATION, NOMINATIONS AND AWARDS
fast-thinking, forward-thinking and responsive (Legal 500 UK 2021)
RECENT MATTERS
Senior Executive
Advising a high-profile FD on her resignation from a FTSE 100 company and on her new appointment as FD to a global pharmaceutical company, including advice on complex share and bonus arrangements and replacement stock
Advising a special adviser to the Board of an AIM listed social media and publishing company on the terms of his exit including share entitlements.
Representing a head of investment in her exit negotiations and the interpretation of rival leaver provisions, which affect her multi-million-pound carry entitlement.
Advising a GC in a not-for-profit health insurer in relation to claims of alleged bullying and negotiating his exit on favourable terms.
Partnership
Negotiated the hard-fought exit terms of a high-profile full equity partner of a UK firm, including release from non-solicitation and non-deal covenants in respect of most of the partner's major clients. The partner had significant claims for sex and age (retirement related) claims.
Advised an LLP member in relation to negotiating her transfer from partner to consultant, following a downturn in the Russian market as a result of the conflict with Ukraine.
Employer
Advising the London branch of a German bank during the last year on various issues, including a sensitive issue arising from alleged breach of confidential information and the impact on regulatory references, working with CM Murray partner, Andrew Pavlovic
Being retained to advise a world-leading market development not-for-profit organisation on their HR issues, including issues arising from a grievance alleging bullying.
Advising a UK ground engineering company on their post termination covenants and misuse of their confidential and writing letters before action to an ex-employee and their new employer.
New instructions from global art gallery client to prepare contracts for key hires, including a new GC based in Luxembourg and governed by Luxembourg law.
Advising a new client which runs a major west end musical on a DSAR response related to alleged bullying on child actors.