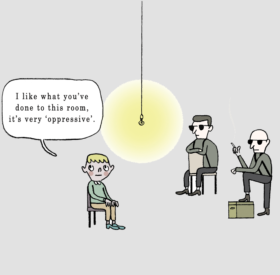 Admission to the International Forum of Senior Executive Advisers (IFSEA)
Membership is open to UK and overseas professional advisers to Senior Executives, Founders and their Advisers. Become a member of IFSEA.
Find out more about IFSEA at www.ifseanetwork.com.
Annual Membership Rate
Membership runs from 1 January to 31 December each year.
Individual Forum Membership is £195 per annum (inclusive of VAT).
Current Forum Membership Benefits
Be part of the world's leading thought-leadership and networking association entirely focused on the workplace risk, reward, regulation and reputation management issues for Senior Executives and Founders
Keep abreast of the latest thought leadership and trends effecting Senior Executives and Founders
Attend our flagship IFSEA Annual conference, now in its 4th year, at a discounted registration rate. Planning has already begun for the IFSEA Annual Conference in London on 20 June 2023, with the support of our newly established IFSEA Advisory Board. Further details of the conference can be found here.
Free attendance at our regular mid-year in person and virtual events.
Optional inclusion in the upcoming IFSEA online register of international advisers to Senior Executives and Founders around the world (to be launched in 2023) and have access to and network with other leading experts in this specialist area.
Include the IFSEA logo on your website to showcase your IFSEA membership and your interest and involvement in all things Senior Executive and Founder.
T&Cs apply, and Membership benefits may be updated from time to time.
To become a member of IFSEA, download our membership form.
Follow us on Twitter: @IFSEANetwork

IFSEA operates through International Forum of Senior Executive Advisers Limited (a limited liability company registered in England and Wales with registered number 12489182).
The registered office of International Forum of Senior Executive Advisers Limited is at First Floor, 36-38 Cornhill, London, England, EC3V 3NG. International Forum of Senior Executive Advisers Limited is a subsidiary of CM Murray LLP and is not authorised and regulated by the Solicitors Regulation Authority.