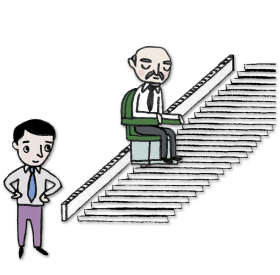 Partner discrimination and whistleblowing issues
PARTNER DISCRIMINATION AND WHISTLEBLOWING ISSUES
We have extensive experience in advising partnerships and LLPs on partner discrimination and LLP Member whistleblowing issues.  Typically, such sensitive matters are resolved confidentially, however we have extensive experience in handling discrimination and whistleblowing litigation where necessary.
We advised the Intervenor, Public Concern at Work, in the Supreme Court Appeal in Clyde & Co LLP and another v Bates van Winkelhof on the issue of whether LLP members are workers for the purpose of whistleblowing and other worker protections.
We also wrote the Chapter on Discrimination and Whistleblowing Protections for LLP Members in the leading textbook "The Law of Limited Liability Partnerships – Whittaker & Machell".
Contact Clare Murray for more information.
RECENT MATTERS
Clare Murray advised a global law firm on a multi-jurisdictional dispute involving allegations of partner age discrimination.
Clare Murray advised a global law firm on the performance management of a UK partner team with a view to minimising the risk of any age discrimination or whistleblowing claims as far as possible.
David Fisher acted for an asset management firm in relation to alleged unlawful activities by an exiting partner, including  proceedings relating to confidential information, and whistleblowing claims.
Clare Murray played a leading role in the successful intervention by Public Concern at Work in the Supreme Court appeal in Clyde & Co v Bates Van Winkelhof, which determined that LLP members are "workers" for whistleblower and other worker rights.
Clare Murray advised a US law firm on the investigation and resolution of sex discrimination allegations against certain key UK partners where allegations of age discrimination and whistleblowing detriment were also raised.