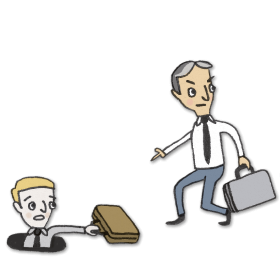 We have a particular reputation for advising professional services firms, including US and UK law firms and accountancy firms, on partner team moves.  We frequently advise firms who are seeking to hire partner teams, assisting them to understand the risks and issues in such matters.
We also have extensive experience in advising firms who are vulnerable to partner team moves, including in High Court injunction applications and in arbitration proceedings.
Our considerable expertise in advising on partner restrictive covenants from different viewpoints gives us a particular insight into the legal, tactical and practical handling of such matters for the benefit of our clients. Understanding how these matters are typically resolved in practice is essential.
Contact Clare Murray for more information.
RECENT MATTERS
Clare Murray advised a professional services firm on the exit of a senior equity partner who wanted to lead a team move from his firm, including taking his associates and clients, in breach of his partnership obligations and restrictive covenants.
David Fisher advised a US law firm on their acquisition of a high profile partner team.
David Fisher advised on the TUPE and restrictive covenant issues arising from a law firm's acquisition of a team of associates and a salaried partner, as part of a partner team move.
Advised a UK firm on a proposed partner team move from a competing firm to set up a new law firm office site. The partners were subject to extensive restrictions and notice obligations.