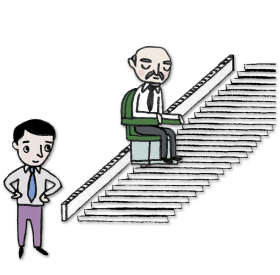 We have vast experience in advising senior executives on whistleblowing issues, where they consider they have been disadvantaged or exited as a result of having disclosed potential wrongdoing within their organisation or by third parties.
We assist our clients to understand their rights and protections and to seek a confidential negotiated resolution of such whistleblowing claims where possible.
We have been involved in leading whistleblowing litigation including representing Public Concern at Work, the UK's leading whistleblowing charity, as intervener in the Supreme Court in Clyde & Co LLP and another v Bates van Winkelhof; Chesterton Global Limited & Anor v Nurmohamed; and Day v Lewisham & Greenwich NHS Trust & Health Education.
Contact Clare Murray for more information.
RECENT MATTERS
Clare Murray successfully represented the intervener, Public Concern at Work, in the 2014 Supreme Court appeal in the case of Clyde & Co and others v Bates van Winkelhof which determined that LLP members are workers for the purpose of whistleblowing and other worker protections.
David Fisher and Wonu Sanda are currently representing Public Concern at Work on its planned intervention in the Court of Appeal in the case of Chesterton Global Limited v Nurmohamed which is the test case in establishing the meaning of "in the public interest" which was inserted as a new requirement into UK whistleblowing legislation in 2013.
Represented a senior executive at the Employment Tribunal and Employment Appeals Tribunal in relation to a complex discrimination and whistleblowing claim.